Latex Gloves - Powder Free Economy Large - Selfgard brand
Due to a world wide shortage of gloves prices and stock levels are constantly changing, please contact us to enquire or to place an order.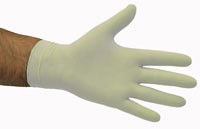 Economy grade disposable glove for food handling, cleaning & other non medical grade use. FDA & NZFSA approved for food production

Carton of 10 boxes of 100 gloves.