The Esko Rigger', Premium Cow Grain Palm with Suede Back Large - Esko
Please note that due to high volumes couriers are taking longer than usual to deliver.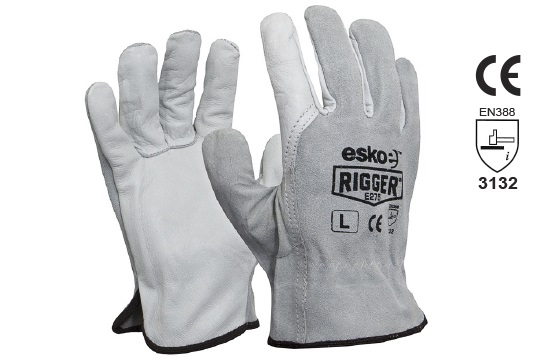 ESKO 'THE RIGGER' Natural Split Back Cowhide 'A' Grade Riggers Glove

- Premium split back cowhide riggers glove.
- Asked for by name throughout New Zealand.
- Soft, durable and dexterous leather.
- Sizes: M - 2XL.