The Esko Rigger', Premium Natural Cow grain rigger gloves, Large - Esko
WE ARE CLASSIFIED AS AN ESSENTIAL SERVICE - PLEASE PURCHASE THROUGH OUR MAIN WEBSITE WWW.INSINC.CO.NZ, OR CONTACT US WITH YOUR REQUIREMENTS.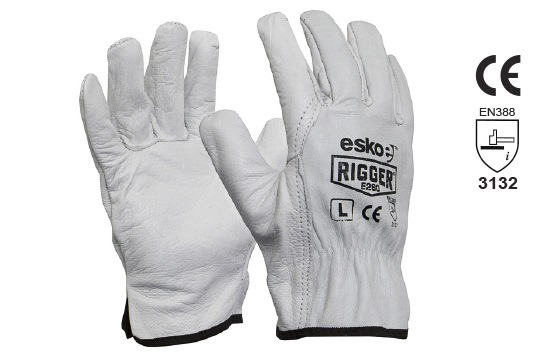 ESKO 'THE RIGGER' Natural Cowhide 'A' Grade Riggers Glove, Sizes: S - XL

- Premium full grain cowhide riggers glove.
- Asked for by name throughout New Zealand.
- Soft, durable and dexterous leather.
- Sizes: S - XL.