HIGH FIVE' Disposable H/Duty BLACK Nitrile gloves, P/F Large - Esko
WE ARE CLASSIFIED AS AN ESSENTIAL SERVICE - PLEASE PURCHASE THROUGH OUR MAIN WEBSITE WWW.INSINC.CO.NZ, OR CONTACT US WITH YOUR REQUIREMENTS.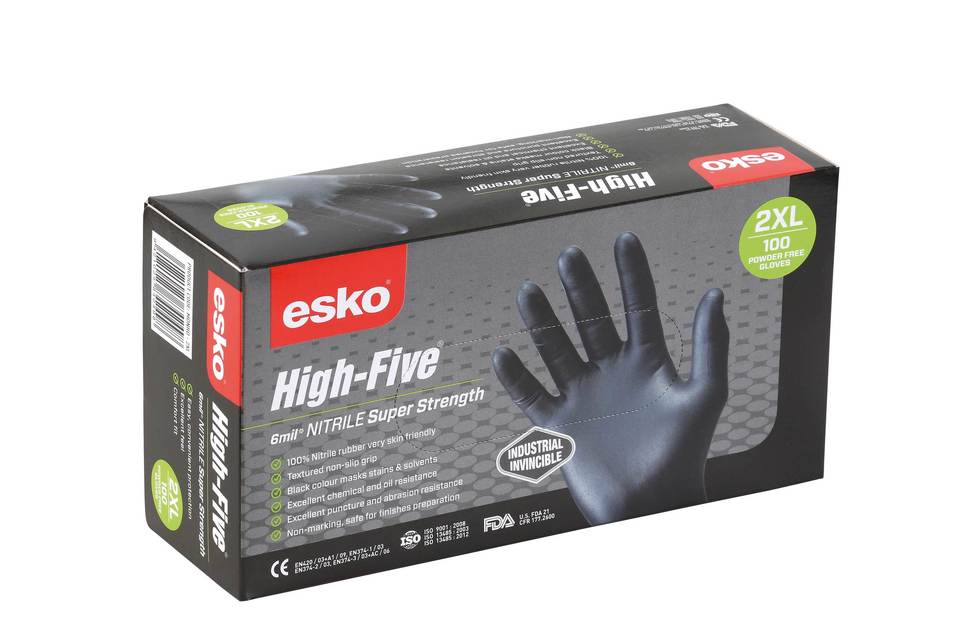 ESKO HIGH FIVE Super Strength heavy duty industrial black nitrile disposable gloves

- Superior puncture and abrasion resistance.
- 6mil - Stronger, thicker, more chemical resistant
- Latex free - 100% nitrile
- Textured palm and fingers - outstanding grip for your tools
- Distinctive black colour to mask stains
- 100pc/box
- Sizes: S - 3XL.