HIGH FIVE' Disposable H/Duty BLACK Nitrile gloves, P/F Large - Esko
Due to a world wide shortage of gloves prices and stock levels are constantly changing, please contact us to enquire or to place an order.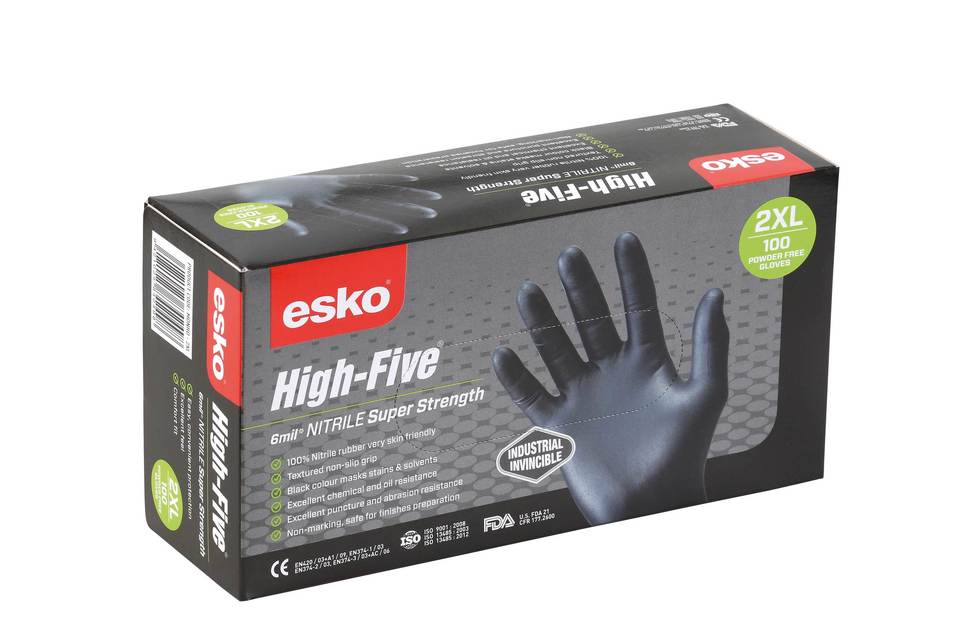 ESKO HIGH FIVE Super Strength heavy duty industrial black nitrile disposable gloves

- Superior puncture and abrasion resistance.
- 6mil - Stronger, thicker, more chemical resistant
- Latex free - 100% nitrile
- Textured palm and fingers - outstanding grip for your tools
- Distinctive black colour to mask stains
- 100pc/box
- Sizes: S - 3XL.