Nitrile Black Powderfree Gloves - High Five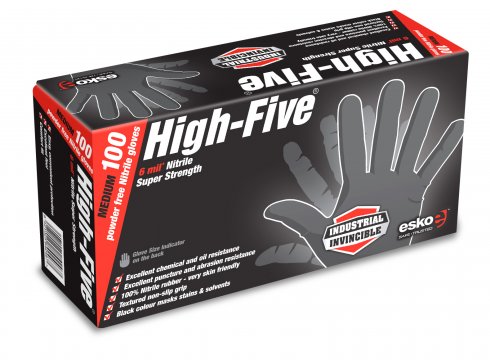 ESKO HIGH FIVE Super Strength heavy duty industrial black nitrile disposable gloves

-Superior puncture and abrasion resistance.
-6mil - Stronger, thicker, more chemical resistant
-Latex free - 100% nitrile
-Textured palm and fingers - outstanding grip for your tools
-Distinctive black colour to mask stains
-100pc/box
-Sizes: M - 2XL

Carton 10x100 $148.23

Buy 6 or more cartons and only pay $134.73 per carton (can be mixed sizes, but in cartons of each size). Select the number of cartons you want. You will need to need to advise which sizes you would like in comment section when completing purchase or ring us to place your order.