RAZOR-X 300 PU coated Cut Resistant Level 3 Glove Size 8 - Esko
Due to a world wide shortage of gloves prices and stock levels are constantly changing, please contact us to enquire or to place an order.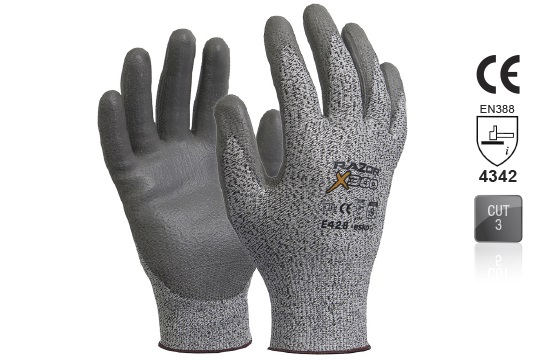 RAZOR X300 Glove HPPE, Cut Resistance Level 3, Fibre PU Coating, Sizes 7 - 11

- Knitted from high-performance HPPE combined with stretchy spandex fibres
- Certified to protect to European Standards cut level 3
- PU palm coating with superior grip.
- Razor X300 combines cut protection with comfort, flexibility and dexterity.
- High dexterity and breathability, performs in dry and wet conditions.
- High performance fiber blend knit shell.
- Sizes: 7 - 11.