BLACK BULL' Black Heavy Duty Sandy Nitrile Dip Size 12 - Esko
Please note that due to high volumes couriers are taking longer than usual to deliver.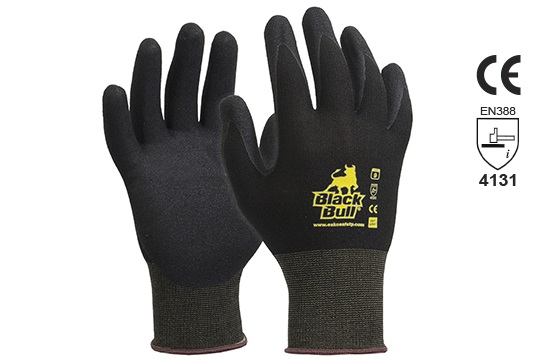 Esko 'BLACK BULL' Glove, Black polyamide liner with black sandy nitrile coating

- Black 13 gauge seamless polyamide / spandex liner for increased comfort and breathability.
- Patented multi-coated foam nitrile coating creates a spongy, abrasion-resistant but flexible barrier that repels liquids to provide an excellent wet or dry grip.
- Highly dexterous, with form fitting liner knitted with the latest U3 technology.
- Sizes: 7 - 12.