RAZOR-X 300 PU coated Cut Resistant Level 3 Glove Size 7 - Esko
We are closed from midday 23rd December and re-opening on the 11th January. We will be checking emails during this period and can process urgent orders. We hope you have a safe and happy holiday season!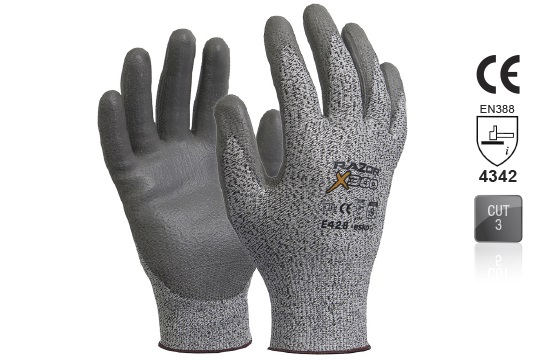 RAZOR X300 Glove HPPE, Cut Resistance Level 3, Fibre PU Coating, Sizes 7 - 11

- Knitted from high-performance HPPE combined with stretchy spandex fibres
- Certified to protect to European Standards cut level 3
- PU palm coating with superior grip.
- Razor X300 combines cut protection with comfort, flexibility and dexterity.
- High dexterity and breathability, performs in dry and wet conditions.
- High performance fiber blend knit shell.
- Sizes: 7 - 11.